Contact us
Our professional support team functions 24/7. You have an opportunity to interact with us via a couple of variants including emails and online chatting. Email feedback is not an instant and you will need to wait from a couple of hours to a day for getting professional feedback. As for online chatting, it is communication with our team of experts where you can get an instant reply for all the urgent cases which are connected with our platform.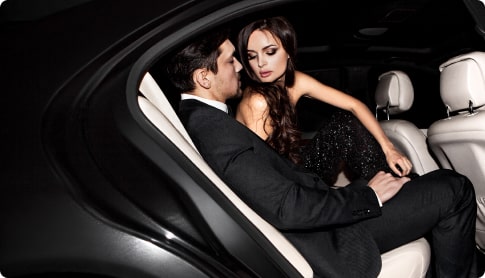 If there is a necessity to notify us about something or you have some technical troubles when trying to leave a feedback, you can quickly and easily get all the needed instructions in just a couple of seconds.
We appreciate every client and that's why hire only the professionals in the support team as well as security, and editing. The cooperation between us and our members has made our platform more functional than similar resources.
Any new feedback is considered as a point for the further development of our resource. We regularly improve the quality of this website, only because of your interest in our work.
If you are not interested in direct communication with the experts, then you can review the FAQ section where you will get all the additional information. Everything including technical troubles, the functionality of the resource may be found there.
So, feel free to notify us whenever you have such kind of necessity. We appreciate each and every message from our users!
They work 24/7, so every member can get a replay even in the middle of the night. Isn't that great? Literally, everything you want to know can be solved in a minute. You don't need to surf the internet any more to find a needed replay. Just contact these professionals and you can get the best possible result.
It is a normal thing to have some hesitations and misunderstandings that relate to online communication with unknown people with totally different background, life experience, culture and traditions. Sometimes it may be a real difficulty to identify "your person" online, because so many people wear masks during online communication. They want to be better, smarter and more beautiful. You can easily pretend to be another person with your Photoshop pictures, and clever quotes that you have found online. It occurs not because you are a liar, but because of a usual humans desire to achieve more. When returning to the topic of support, an expert can help you will the determination of your partner's intentions. Nevertheless, try at first to determine it yourself and if nothing works you can ask for assistance in this question.
At first try to review FAQ on the website relating to the needed topic and if you haven't found anything that suits you, just contact a support team. You may ask literally everything relation to the technical misunderstandings such as your password, profile, search process, available features for chats and discounts.
However, the administration doesn't have an access to the private chats and cannot control your communications. That's why, support experts ask for the user's feedback about their process of communication with the ladies. If a girl asks for any kind of financial assistance, you'd better consult with the support team at first. In most such cases, these are scammers will the only intention to get some kind of profit. During such situations, only you decide to waste your money and "help" unknown person or notify support. They will immediately deal with this problem and if a lady is a scammer, they will delete her account and other members won't have fraud troubles. So, with your quick reaction on this difficulty not only you gain a new experience, but also other members won't even have a chance to contact this scammer.
Of course, it is up to you to contact experts and share your troubles with them or keep it in a secret and then share your awful experience on the site. Your feedback is so important to use, simply contact a support team and they will be so helpful for your reaction.